We Work Hard To Provide You The Best Quality Service
We ship directly from our warehouse in Berlin, Germany, and Tampa Florida, USA
There are warehouses in the EU countries and USA. All our products are delivered by courier, with tracking number and signature. The package comes with a box and a plastic bag.
We do not ship to Singapore, Russia, China, or Africa.
Delivery takes 2-5 days depending on the distance and delivery method.
Fast delivery in EU countries is possible for 2-3 days from countries with minimal risk.
In fact, orders are sent ONLY by express mail. At the moment there are no curiosities.
Packages are sent 24 hours after payment. Delivery time 2-3 business days.
Are there any problems with customs?
We approach this issue carefully and check the legal status of the chemicals that are sent to a particular country. We find the best option convenient for everyone.
As a rule, we have no customs issues. If there are any problems, we offer a warranty on the shipment.
We ship double-order quantity, new order to replace lost one.
We provide a tracking number for your parcel and envelope. You can always check them on the website of the companies that deliver the goods for you:
UPS DHL FEDEX TNT EMS DHL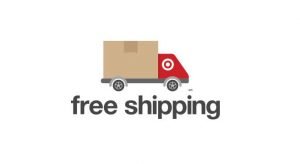 When ordering on our website from €250 shipping we pay. Manager will automatically exclude shipping costs when ordering from €250.
Payment
We accept the following types of payment: Bitcoins, Monero XMR, Money Gram (min 500 Euros), and Riamoney (min 500 Euros).
Bitcoin gives greater preference and offers a 3% discount on all services paid for bitcoin on our website.
You can always fill up your Bitcoin address in any way convenient for you: by credit card, through a bank account, in cash, and pay for purchases online, Bitcoin is very convenient, secure, fast, and anonymous.